And we're back. With another round of Mini Reads, I'm about to recap the final five books I read on my summer holiday this year (which was almost a month ago now – that's crazy!!). So without further ado…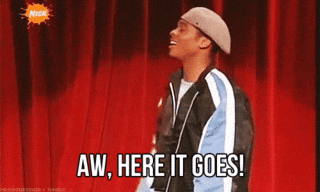 1. For One More Day – Mitch Albom 
This is a great novel, and Mitch Albom is certainly a brilliant writer. He has such skill with language and crafting sentences that his words lift off the page and his characters and their relationships seem to come alive.
The novel is primarily about Chick and his relationship with his mother, Posey. In the fleeting moments between life and death, Chick is granted 'one more day' with Posey and sees his life through her eyes.
It was a great read and the way Mitch delves into character study and personal analysis is beautiful. However, by the end of the novel I couldn't help but feel that it was incredibly similar to another of his brilliant novels: The Five People You Meet in Heaven.
I felt that the premises were very much alike: man dies or nearly dies and revisits his past through the eyes of other people in his life. This was very much another story separate to the one told in The Five People but the concept was nearly identical.
Though I really enjoyed reading For One More Day, ever since I read it, this thought has stuck with me. I would still recommend reading it, purely for his brilliant development of character and depth of character, but if you're looking for a new plot, you're in the wrong place.
2. I'll Give You The Sun – Jandy Nelson
Firstly, I love Jandy Nelson as an author. I think her writing is so brilliant and beautiful and she captures living as a teenager, whilst allowing her characters to be so mature and whole at the same time.
The novel tells the story of twins Noah and Jude and how their once indestructible twin-bond is shattered by complexities and tragedies. What I loved most about the novel is the dual narrative (anyone who knows me knows I love a dual narrative) but Nelson really steps up her game with this one. The novel is told in part by Noah aged 13 and the other half by Jude aged 16. And brilliantly, though both narratives take place three years apart, they help each other to tell the story, they make the other better, they enhance the narrative as a whole.
This is a masterpiece of a novel. For one that is supposedly YA, it has so much depth and thoughtfulness of character – which I suppose proves just how important YA is in literature and how it shouldn't be dismissed so easily. It is a story of grief, relationships, and finding yourself when your identity has been taken from you.
If you like Jandy Nelson (or haven't heard of her – shame on you – but like REALLY GOOD YA – think John Green, Rainbow Rowell, Jenny Han), then you won't be disappointed.
3. The Life and Death of Sophie Stark – Anna North 
I loved the premise of this book. The life of an enigmatic and mysterious filmmaker told not by her, but by those most important in her life: her lover, her brother, her husband, her college crush, her producer, all interweaved with the critic who followed her career from the start.
The story of an unforgettable antiheroine is developed and unpacked by a series of characters who see her through their eyes, and the only way Sophie's own thoughts and ideas are revealed are through her films.
This is a story of a woman who is admired and unattainable: she is a grungy, broken, artistic Daisy Buchanan – the green light. Whilst Sophie's filmmaking focus is on observing other people and other lives, this novel observes her and her life.
It is a startlingly unique novel, brilliantly presented. Like Albom's character studies, North perfectly captures the importance of relationships: seeing one remarkable character through various unforgotten eyes. This is a deeper and more painful depiction of character though, and North does it superbly. I really recommend this novel to anyone looking for a moving, unmissable and truly poignant view of a life through vignettes.
4. Lola and the Boy Next Door – Stephanie Perkins
If you loved Anna and the French Kiss (which I did) then you won't be disappointed with Lola and the Boy Next Door. It tells a similar (if a little predictable) love story of Lola, whose life is going along perfectly with her rocker boyfriend Max, until her former crush Cricket Bell moves back in next door.
I found Lola harder to relate to than Anna, mostly because I think I have more similarities to Anna than Lola, and I think I preferred Etienne to Cricket. Perhaps it was also the excitement and glamour of Paris that made Anna and the French Kiss superior for me (I was on my own Study Abroad when I read it) but I still thoroughly enjoyed Lola's story. It built to a crescendo at the end which was extremely satisfying and it made me want to read Isla and the Happy Ever After, so I guess Stephanie Perkins did her job!
If you're a hopeless romantic and looking for a great read about agonising teen love, then this is definitely the novel for you. Perkins knows perfectly how to capture that pain of confusing crushes, especially when you're meant to like one boy but can't help your feelings for another. It was also brilliant to have Anna and Etienne as secondary characters, meaning their story is never too far away. Gotta get my hands on the next one now!
5. Every Day – David Levithan 
What a genius idea for a book. Each morning, A wakes up in a new body, with no warning or idea whose body it will be. And A is used to this, it's always been this way. So A follows the rules: don't get involved, don't get attached, and don't interfere.
And that's all been fine, until the day A wakes up in Justin's body and falls in love with his girlfriend, Rhiannon.
It's a brilliant, brilliant concept that analyses human emotions at their most basic. From here, I will refer to A as a male, though there's no clarity on 'his' gender throughout the book, I always imagined him as male. David Leviathan is absolutely gifted at understanding relationships and feelings and personal identity crises. And in this novel, he does it perfectly.
He gets you rooting for A and for Rhiannon and hoping that, even though it's almost impossible, one day they can be together. It's a story of love and loss and heartache, perfectly normal for young love, that coincides with the tragedy of instability and loss of identity, which is a typical YA theme that is dealt with so ingeniously and so originally.
Because it's not only A's story, it's Rhiannon's story, and Justin's story, and every body that A inhabits, you get a glimpse into what so many different teenagers lives are like.
It's an absolutely fascinating read and I do really recommend it. In fact, I might just have to read it again it was that good.
---
So those are the last of my holiday reads! I've now finished The Fever as well, so I'll be writing about that soon. Let me know if you've read any of these books in the comments below.